Whether it's minimalism, points hacking, one-bagging or any other term that has now started to enter the mainstream, I've been doing all of these in some capacity for over a decade now. The term 'digital nomad' is also on the rise, which is also something I've largely been doing since 2016. I've since learned that I like having long-term bases, so I now prefer the term 'location independent'.
All that aside, my point is: I've been doing this for a while, and I've learned a few things along the way.
Below are just some of the best digital nomad tools that I rely on, albeit with a bias towards Australia and Europe as that's where I've spent most of my time. There are also a few things for North Americans as well, and there are also plenty of tools that can be accessed from anywhere in the world.
Banks & Debit Cards
As I hold an Australian passport and currently am based in Europe, the banking options that I know about naturally skew towards these two regions. That said, I've come to learn about other countries' banking systems over the past decade or so, simply from seeing what other nomads have been saying.
Global: The currency exchange service TransferWise has a banking solution called TransferWise Borderless, which allows you to send and receive six currencies with local banking details (British Pound, Euro, US Dollar, Australian Dollar, New Zealand Dollar, Polish Zloty). This, plus its integration with TransferWise's core service of currency conversion makes this the best solution for people who are location-independent and/or don't have a fixed location.
Europe: N26 for Europe and Monzo for the UK. Both are fee free, with a limited number of free ATM withdrawals - although the terms of this differ depending on where the world you are.
US: Charles Schwab is the top pick. Completely fee free, and they refund all ATM fees from anywhere in the world.
Australia: HSBC, Citibank, ING are all great options. HSBC comes out on top with 11+ currencies on one account, while Citibank is also nomad-friendly without any specific conditions or catches. ING is a good alternative, although perhaps better for Australia-based travellers as you'll need to receive a minimum of $1000 per month and make 5 card transactions to qualify for its benefits.
TransferWise Borderless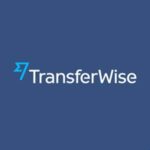 TransferWise's currency conversion combined with its 'Borderless' multi-currency account is the only real nomad solution. This has gradually become my go-to global banking solution over the last few years.
Receive: AUD, EUR, GBP, NZD, PLN, SGD, USD
Send: 50+ currencies
Eligible countries: 🌏
Learn more about TransferWise Borderless
N26
N26 is a German digital bank is disrupting traditional banking, with free accounts and operating 100% online. Also integrates with TransferWise. Although N26 is technically EU/EEA only, you can use a friend's delivery address to open an account from anywhere in the world.
Receive: EUR
Send: EUR, 50+ currencies (TransferWise)
Eligible countries: EU/EEA
Monzo
Ever since N26 has decided to exit the UK market, Monzo is probably the next best alternative - another digital bank that is disrupting their local banking sector.
Receive: GBP
Send: GBP
Eligible countries: UK
Charles Schwab
I first heard about Charles Schwab in my early twenties, and have been envious of it ever since. If I were eligible, the first thing I'd do is sign up for a Charles Schwab account. Everything is free, and they even refund local ATM fees.
Receive: USD
Send: USD
Eligible countries: USA
Learn more about Charles Schwab
HSBC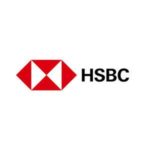 Historically, Australians have been a little left behind in terms of new product offerings. Amazingly, the tables have turned with the HSBC Everyday Global account - one account with zero fees, the official Visa exchange rate and 11 major currencies on one card. It also supports Apple and Google Pay.
Receive: AUD, CAD, EUR, JPY, NZD, GBP, CHF, USD, HKD, CNY
Send: AUD, CAD, EUR, JPY, NZD, GBP, CHF, USD, HKD, CNY
Eligible countries: Australia
Learn more about HSBC Everyday Global
Citibank Everyday Banking
Citibank's Everyday Banking is effectively Australia's Charles Schwab. There are no fees for international transactions and you can take cash out of foreign ATMs at the official Visa exchange rate. Much, much better than exchanging currency at the airport.
Receive: AUD
Send: AUD
Eligible countries: Australia
Learn more about Citibank Everyday Banking
ING Orange Everyday
ING Orange Everyday is also free, refunds ATM fees, a great app, plus a free savings account which happens to be one of the better options in Australia. The catch? You need to receive at least $1,000 and make 5+ card purchases every month. That said, I've also heard that you can simply transfer $1000 to a different bank account and $1000 back into your ING account to get around this requirement.
Receive: AUD
Send: AUD
Eligible countries: Australia
Learn more about ING Orange Everyday
Other Nomad-Friendly Banks
Monese (UK) also has a good reputation, although Monzo still seems like a better proposition overall - not to mention, they're more established.
In Germany, DKB is also a good choice, although this is limited to residents.
Capital One 360 (US) is an alternative Charles Schwab, although they don't refund your ATM fees.
STACK (CA) is a prepaid Mastercard is the only Canadian option with zero account and ATM fees.
For Kiwis, Air NZ OneSmart is a multi-currency prepaid card with 3 free international ATM withdrawals per month.
Foreign Currency Conversion
One of the most common mistakes that travellers make has to do with how they get their hands on the local currency. There are three ways to do this without getting ripped off:
Use a debit card from one of the accounts I've listed above to withdraw cash from local ATMs. These cards typically use the Visa or Mastercard rate, which is always better than using a broker or agent.
Pay exclusively with debit or credit card, if the country you're visiting is card-friendly. I never use cash when visiting countries such as the US, Canada, Australia, New Zealand and the UK. Most Nordic countries are cashless, as are a lot of big cities in Europe.
Open a TransferWise account and use their currency converter for one of the best exchange rates around. They'll even give you an estimate of how much money you've saved by using their service.
Never use a physical broker such as Travelex or the currency conversion kiosks you find in airports. This is literally (literally) a waste of money. They operate on margins and commissions, and you'll never get a rate that's even close to fair with any of them them.
TransferWise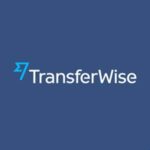 This is my only recommendation when it comes to foreign currency exchange. Over the last few years, TransferWise has become the industry standard for travellers, expats and nomads alike. Ask anyone who's done their research, and they'll say the same. It's pretty unequivocal.
Credit Cards
Like the banks and debit cards mentioned about, credit cards that offer fee-free international transactions are a must-have for any traveller or nomad. Most credit cards have a 2-3% international fee. It might not sound like much, but this adds up very quickly and it doesn't make any sense to give your hard-earned money away to a bank.
Some even give you free travel insurance and flight reward points - although I've found that the latter often have fees attached that raises questions about whether it's actually good value for money without spending a fortune.
Bankwest Zero Platinum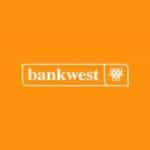 If you're Australian, this is the best credit card you can get as a traveller. There are zero fees, free travel insurance when travelling from Australia, a great app, and excellent customer service. Exchange rates are the official Mastercard rate, which is one of the best around. Spend your Australian dollars anywhere without a second thought. Highly recommended.
Currency: AUD
Eligible countries: Australia
Learn more about Bankwest Zero Platinum
28 Degrees Global Platinum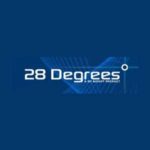 The only downside of the Bankwest Zero Platinum card is that there's a minimum income threshold of $65,000. If you don't qualify, the next best option is the 28 Degrees Global Platinum card. This is usually the first credit card that most young Australians get before they head out on their travels, as it has zero fees and minimal requirements.
Learn more about 28 Degrees Platinum
Other Nomad-Friendly Credit Cards
There aren't a whole lot of credit cards that have this international fee waiver, however, there are other ways you can use credit cards to improve your travel (and life, in general). One word: points.
A lot of banks have bonus points on credit card sign-ups and often waive their fees for the first year. Simply sign up, spend on the card to qualify for the points, and cancel it before the end of the year. Get a new one, rinse and repeat.
I did this successfully with multiple banks in Australia, and this can be done in many other countries as well. This does not have a negative effect on your credit rating - mine actually went up as a result.
Alternatively, look into your spending habits and see if annual fees can be offset with bonus points and benefits such as travel insurance and airport lounges. If your profession requires high spending (e.g. Google or Facebook Ads), you can also connect your credit card with these services to use your ad spend to get additional points. Depending on your ad spend, the accrued points and benefits might outweigh any fees.
Insurance
Nobody needs travel insurance. That's until they do - then they really need it. The number of horror stories I've heard that were thankfully covered by the travel insurance literally is in the thousands, and I've personally also been saved by being insured before my travels.
Generally speaking, World Nomads is a good choice as they cater for travellers from almost any country around the world. I've used them extensively in the past and recommend them to my friends.
That said, if you want to focus on medical insurance from an insurer that focuses specifically on people who lead nomadic lives, SafetyWing is also a good choice. They're also much cheaper than any of the competition and don't charge you upfront - it's a monthly fee that can be cancelled at any time.
World Nomads
The standard for travel insurance. Insurance policies are cheaper if you buy it for longer, so I've often bought a year upfront, and have re-bought every year.
SafetyWing
SafetyWing is the only legitimate choice for those who are truly location independent. Good coverage, no commitment (monthly fees) and they're also a lot cheaper than the competition.
Other Nomad-Friendly Travel Insurance
Check with your home country's insurer to see if they offer travel or medical insurance while abroad. Though not always the case, it could be a cheaper option. If you have a qualifying credit card, their complimentary travel insurance could also be a good choice - just be sure to read the fine print.
VPN
Whether you spend a lot of time using someone else's wifi (e.g. in cafes) or simply want to access Netflix in other countries, having a VPN is a must-have in the 21st century. It's even more important if you're dealing with sensitive information, such as accessing your bank account or logging into your email accounts - it's incredibly easy to get your data stolen while using public wifi networks.
I spent months researching different VPN providers, looking at speeds, security, even where the company itself and its servers are located. Then, I went through a trial and error process for years before settling on NordVPN as my top pick for the best balance of value (it's surprisingly cheap!) while also getting fast speeds and great security. This is what I recommend to everybody, but if you simply want the best, ExpressVPN is the next step up - at a price.
NordVPN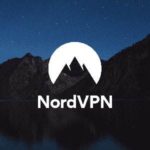 NordVPN is my #1 pick from hundreds of VPNs in terms of speed, reliability, security and price. The longer you sign up for, the cheaper it gets - starting from less than $4 per month.
ExpressVPN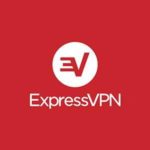 ExpressVPN is at the top of the industry, and it's priced accordingly. I've found NordVPN more than enough for my needs (and all of my work is online!), but ExpressVPN is the upgrade choice.
Other VPN Providers
After months of research and personally testing different VPNs, I haven't found any provider that offers better value than NordVPN, nor have I found one that's a fully-featured as ExpressVPN. Stick with these two.
Websites
Websites are no longer something that's exclusively the domain of nerds and futurists - anybody can make a website in about half an hour. I've tried all sorts of things: Squarespace, Wix, Weebly, and even manually hand-coding websites - and now, rely on WordPress and Oxygen to build my portfolio of websites. Previously, I built sites using Elementor.
My day job is also in digital strategy, specifically around usability design - which means that fast load speeds are also incredibly important. To demonstrate the importance of fast web hosting, here's a question: would you prefer a website that loads in 2 seconds, or in 20? It's that simple.
Similar to VPNs, I've spent years personally testing and building sites on dozens of different hosts and have finally found a winner. If you want the best balance of price, speed and scalability, Cloudways is a no-brainer. If you're only hosting a small site and want some cheaper but also fast and reliable, choose Siteground. Both also have excellent customer service, which is important if you're not a developer or systems administrator.
I used Siteground for about half a decade before moving all my websites across to Cloudways (on Digital Ocean servers) in 2020 - simply to get that speed boost and scalability.
Elementor
While I use Oxygen to build my websites, it's a bit difficult to use for beginners and requires a decent amount of HTML, CSS and Javascript. Don't know what that means? If that's the case, use Elementor.  It's a free plugin that turns your WordPress site into a drag-and-drop builder. The Pro version adds a lot of useful features and I used it literally every day.
Cloudways
It's hard to go wrong with Cloudways. It's easy to use, has great customer service, and load speeds are blistering fast compared to shared hosting, even at the lowest price point of $10. Still, it might be a little complicated if you're a complete beginner - in which case, go with the next pick.
SiteGround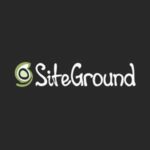 For just a few dollars a month, you get award-winning customer service and servers built on Google Cloud. In other words, Siteground is reliable, fast and very affordable. This is probably the best choice if you're just getting started.
Google Suite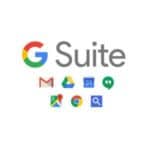 Google Suite includes everything you already know: Gmail, Docs, Maps, and more. Connect your custom domain name with G Suite to add an extra level of professionalism.
Learn more about Google Suite*
*20% discount codes: G Suite Basic (Q7XT7LXCFALJLLX) or G Suite Business (W4AJCNVEXKXA6EP.)
Other Web Hosting
If you search for web hosts in Google, you'll likely see a lot of websites mentioning companies such as Bluehost, GoDaddy, and Hostgator. Avoid them all. They're cheap, but with mediocre service and shoddy speeds. Search for "EIG web hosting" and avoid all the companies on that list too.
I've also seen a lot of people recommending Hostinger lately, but I've also seen accusations that they've been paying reviewers huge sums of money to create positive press. They also recently got banned from a web hosting forum that I follow. This is indicative of a lot of reviewers nowadays: they receive referral fees from these companies, so it's in their interest to promote them - even if the service actually isn't that good.
I personally use Cloudways and Siteground, and can vouch for both. I even use them on my clients' websites. Want proof? Click around this website and you'll see that everything loads super fast.
Accommodation
Finding accommodation is one of my least favourite parts of travel, but Booking, Airbnb and Hostelworld makes this a little easier. I've tried a number of other platforms as well, but have always come back to these three as the best combination of price, variety, and a website and app that's actually nice to use.
Some tips: always filter by the maximum number of stars, sort by lowest price, and read all the reviews before booking. The latest reviews are a better indicator of how things are, and checking reviews from around the same season as when you're travelling is a good way to find out about common complaints around seasonal essentials such as aircon or heating.
I particularly like Hostelworld as they have a cleverly-named HOSCAR Awards shortlist, which has never let me down. Even if it's a little pricier, give it a go - some hostels that I've stayed in have been truly remarkable and unique.
Booking.com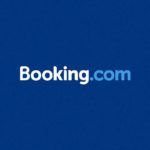 My go-to choice for hotels, motels and service apartments. Depending on your mood, this can be better than Airbnb as you get ultimate privacy and freedom.
Search 27+ million listings on Booking.com
Airbnb
Better for unique experiences in real people's homes. Listings are often in neighbourhoods that don't have hotels around, which means you'll get a more local experience as well.
Search 5+ million listings on Airbnb
Hostelworld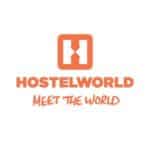 Hostelworld is the leading name in hostel bookings. This also means the most number of reviews to look through, and I've found their HOSCAR Awards listings to be a really useful shortcut.
Search 36,000+ listings on Hostelworld
Getting Around
Every region has their own bus, trains and flight networks, but it can quickly get frustrating. Between different languages, currencies and confusing layouts, it's often worth using an aggregator to make things easier for yourself. As a bonus, all of your bookings are in one place - no more digging through hundreds of booking emails!
Skyscanner
I don't even bother going to airline websites anymore, as Skyscanner is easily the best flight aggregator on the internet. Flights here are regularly cheaper than the airline websites, and you can even set reminders around dates and destinations.
Regions: Global
Trainline
I discovered Trainline in 2019 and have since used it to book all of my bus and train travel around Europe. I switched over from GoEuro and find Trainline much nicer to use, often with better prices. They even have rail passes.
Regions: UK/Europe
12Go.Asia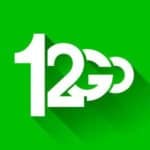 During my time in Asia, I tried booking in person at travel agents, bus depots and train websites - everything. After continuous uncertainty and paying too much at every turn, I've found 12Go.Asia. This is your one-stop online shop that has the most comprehensive coverage of Asia, which makes searching for buses, trains and even flights a breeze.
Regions: Asia
RentalCars.com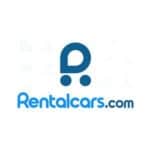 I've rented more than my fair share of cars, and I recently realised that Rentalcars.com is cheaper than booking directly through a car rental company's website. Very strange. They also offer a best price guarantee, plus zero cancellation or amendment fees.
Regions: Global